The Philadelphia Municipal Court is a court of limited jurisdiction with 25 law-trained Judges, and as such is responsible for trying criminal offenses carrying maximum sentences of incarceration of five years or less, civil cases where the amount in controversy is $12,000 or less for Small Claims; unlimited dollar amounts in Landlord and Tenant cases; and $15,000 in real estate and school tax cases. Municipal Court has initial jurisdiction in processing every adult criminal arrest in Philadelphia, and conducts preliminary hearings for most adult felony cases. Because, by statute, an individual does not have the right to a jury trial in Municipal Court, cases may be appealed to the for a trial de novo. The current appeal rate averages approximately 3% or less. The Philadelphia Municipal Court has experienced many changes since its inception. The Court continues its growth towards its goal of excellence in providing timely and equal justice to all persons who have contact with the Court.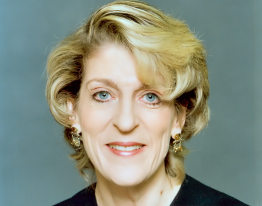 President Judge Marsha H. Neifield, was elected as President Judge of the Philadelphia Municipal Court effective January 16, 2009. Judge Neifield's chambers are located in the , Room 1303. She and her staff can be reached by phone at (215) 683-7200 or by FAX at (215) is 683-7203.
In addition to the President Judge, Municipal Court has two Supervising Judges. Judge Frank T. Brady has been appointed to supervise the and Judge Bradley K. Moss has been appointed to handle all matters related to the supervision of the
Administration is located in Room 1020, . The Civil Deputy Court Administrator, Patricia R. McDermott can be reached by phone at (215) 686-2910 and FAX at (215) 569-9254.
Administration is located in the , 1301 Filbert Street, Suite 208. The Criminal Deputy Court Administrator, Kathleen M. Rapone, can be reached by phone at (215) 683-7290 and FAX at (215) 683-7293.
Many programs are offered to the community, which enhance the Court's operational efficiency while preserving its accessibility to the people. The court-annexed mediation program was one of the first established in the country, in 1969, for the resolution of landlord & tenant cases and small claims. The tax court program generates revenue for the city of Philadelphia through its collection enforcement efforts. Diversion programs are offered to first-time summary offenders to expedite certain summary offenses. The Court's educational programs for its judges have been recognized on the national level. Its participation in justice training programs has maintained it as one of the most innovative courts in the country.
As a further example of its innovative initiative, the Philadelphia Municipal Court established the Philadelphia Treatment Court, the first of its kind in the Commonwealth of Pennsylvania. In addressing the drug involvement of the criminal justice population it is premised on the notion that courts need to deal with some of the root causes of criminal activity. The Treatment Court is designed as an alternative to and/or supplement to normal case processing to provide treatment to substance abusing defendants. Municipal Court also operates a Veterans Court boasting a substantially low recidivism rate, DUI Treatment Court, The Choice is Yours for more serious felony drug cases as a partnership with a private social service agency; Project Dawn to deal with prostitution cases and the underlying trauma associated with prostitution. These problem solving courts incorporate the dual aim of reducing a defendant's involvement in crime and their return to the criminal caseload and of increasing the chances that they can function more productively as citizens. The treatment models represent a new structure which draws on a network of treatment services to respond to the clinically determined needs of participants and features a new and central role for the presiding Judges. Municipal Court serves as a hub for delivery of treatment and other supportive services to more fully address the range of treatment, health, housing, literacy, educational, and other social service needs presented by drug-involved defendants.