The Court of Common Pleas, Orphans' Court Division
NOTICE
The Revised Manual for Guardians of Incapacitated Persons is available containing information on Guardian Fiduciary Duties and the Guardianship Tracking System (GTS), as well as the new fillable forms for Inventory, Annual Reports, Consent of Guardian, Guardian Address Confirmation, and Notice of Filing. Click Here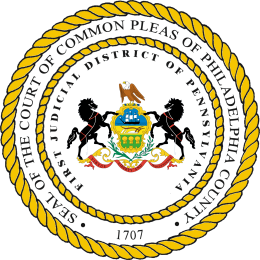 The Orphans' Court Division is one of the three divisions of the Court of Common Pleas, and serves to protect the personal and property rights of all persons and entities who are otherwise incapable of managing their own affairs. The name "Orphans' " in the name of the Court is derived from the general definition of "orphan" as one lacking protection, not the common association of a child deprived by the death of his or her parents. It is the Court's mission to insure that the best interests of those persons and entities, who are "Orphans' " in the general sense of the word, are not compromised.
Currently assigned to the Orphans' Court Division are Administrative Judge Sheila Woods-Skipper, Judge George W. Overton, Judge Stella M. Tsai and Senior Judge Matthew D. Carrafiello.
The Court's jurisdiction extends to minors, incapacitated persons, decedents, trusts, principals and agents under powers of attorney, non-profit charitable organizations, cemetery companies, inalienable property and marriage licenses. The Court appoints guardians for minors and incapacitated persons to handle their financial affairs and/or their health and safety needs. The actions and accounts of fiduciaries, including guardians, agents under powers of attorney, executors, administrators, and trustees are examined and audited. The Court hears disputes involving inheritance and estate tax and marriage license issues. Questions regarding the administration and distribution of the decedents', minors' and incapacitated persons' estates, testamentary and inter vivos trusts, special needs trusts, non-profit corporations organized for charitable purposes, as well as Appeals from the Register of Wills are adjudicated and resolved. Settlements of actions involving minors, incapacitated persons, decedent's estates and wrongful death and survival beneficiaries are reviewed. Authorizations to act as an approved corporate fiduciary are issued by the Court.
Office of the Administrative Judge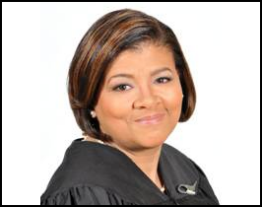 ADMINISTRATIVE JUDGE COURT OF COMMON PLEAS - ORPHANS' COURT DIVISION
Honorable Sheila Woods-Skipper
The Orphans' Court Division is led by an Administrative Judge, who is appointed by the Supreme Court of Pennsylvania and serves at the pleasure of the Supreme Court. Judge Sheila Woods-Skipper is the appointed Administrative Judge. As Administrative Judge, she is the approving authority for all administrative matters associated with the Orphans' Court Division.